The Wellbeing and Health Action Map (WHAM) Plan is a series of emotional wellbeing sessions designed and delivered by young people, for young people aged 11-18.
The different sessions are designed to allow young people to learn more about their emotional wellbeing; how to maintain positive wellbeing; what to do when they start to struggle and how to support other people.
The WHAM Plan is delivered by young people and anyone who has completed the full course is able to deliver the sessions to others, such as in a school or youth organisation.
There are a variety of different topics that we cover, including:
What is emotional wellbeing?
The food-mood connection
Positive activities for wellbeing
Healthy relationships
Helping others
Planning ahead for troubled times
Mindfulness in nature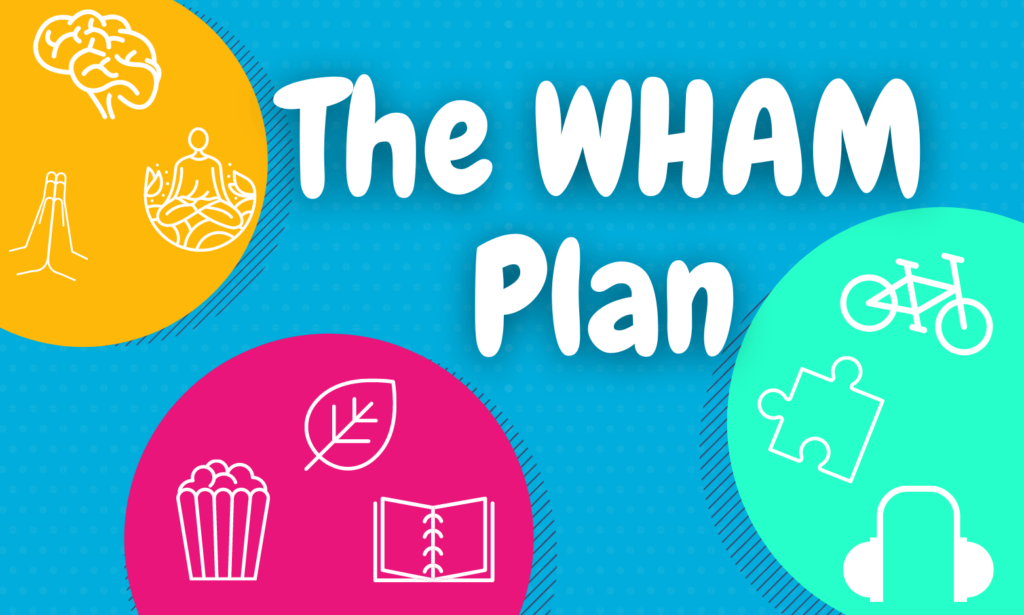 To access the Wham Plan resources you will need a password – to register to access this page please email Debbie