Looking for funding?
Our team of Development Workers can help you find the most appropriate types of funding that are tailored to your organisations needs
We use the GRANTfinder tool which has data from over 8,000 funding schemes. 
To request a funding search, please contact us to make an appointment. This will take about 1 hour. Consider beforehand what your search criteria might be and the funding needs of your group.
Contact us on: 01785 240378 or meet the team to find your local Development Worker.
Our team can offer advice, guidance and proof reading when it comes to submitting your funding applications.
We also offer a bid writing service at competitive rates. Please contact us to discuss your requirements. 
"Without your skills and background there is no way we would have been able to put together such an impressive case for our Lottery bid. We are also grateful for the invaluable support that you and SCVYS continue to provide for us!"
The National Lottery Community Fund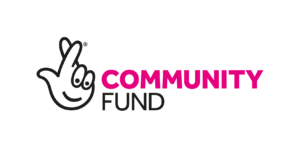 For the past months, the National Lottery Community Fund has been focussing on providing emergency funding for VCSE organisations in response to the coronavirus crisis.
The Community Fund has now announced that the short-term emergency phase of funding is coming to an end and the following regular funding programmes for England have re-opened for applications:
National Lottery Awards for All
Reaching Communities
Partnerships
Funding priorities
The aim of the programmes is to support communities to thrive by funding activities that:
Build strong relationships in and across communities.
Improve the places and spaces that matter to communities.
Help more people to reach their potential, by supporting them at the earliest possible stage.
Values and how to apply
Awards for All England: £300 – £10,000. Find out more
Reaching Communities England: £10,001 or more. Find out more
Partnerships: funding over £10,000 for organisations working together with a shared set of goals to help communities thrive. Find out more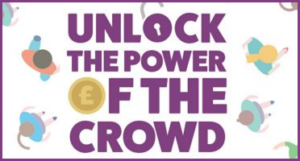 Crowdfund Staffordshire is a new way to bring people and supporters together, to get great projects off the ground.
If you've got a great idea to help your community, Crowdfund Staffordshire wants you to unlock the thousands of pounds that people donate to good causes every month.
Unlock extra funding from Staffordshire County Council –projects that support families to resolve issues that matter to them without the need for support from social services, might be eligible for a match funding element from Staffordshire County Council. This could be up to £5000.
To find out about Crowdfunding, and see if your project is eligible for extra funding, visit the Crowdfund platform here 
Staffordshire Community Foundation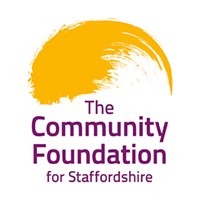 The Community Foundation for Staffordshire offers many grants. These could be from The Community Foundation for Staffordshire, partner organisations, local donors or by regional and national funders.  
These schemes are usually open all year, but tend to run in rounds, and so please make sure you check the individual cut off dates on each scheme. 
Some schemes will use the same criteria for each round, whereas others may change from round to round depending on priorities.  It is important to carefully read the aims and criteria of a scheme before submitting your application.
Visit the Community Foundation for Staffordshire website to find out more.